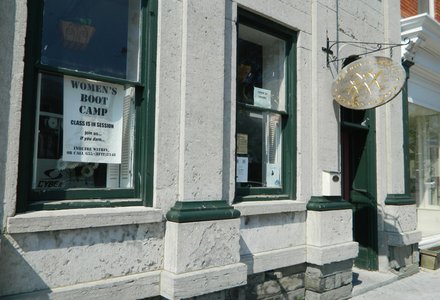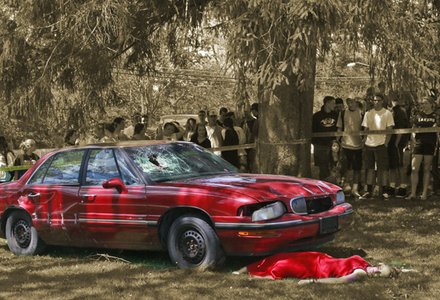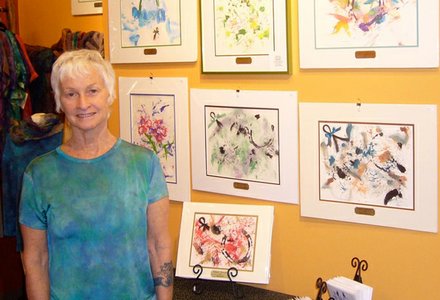 Latest stories
Cazenovia Central School District students will have no school Friday, May 24, because the district used fewer than the maximum permitted snow days this year.
On four Mondays beginning May 20, OASIS will conduct a class, "The Civil War: War is Hell – the Destructive Road to Reunion" from 1 to 3 p.m. at the Cazenovia Library. Tom Henry, retired social studies teacher and adjunct professor of history at SUNY Cortland, will present the class.
EDITORIAL
The May 6 village board public hearing on the Empire brewery proposal was the most interesting and illuminating to date. After listening to Katleski's presentation and then reviewing all the studies, drawings, photos and other new information in the planning board's Empire Brewing Company files, our conclusion is that all the major concerns and issues raised in the past three months have been more than adequately addressed, and this project will be a benefit to the community.

Local health club offers same location, same prices and many original members from a decade ago
Caz Fitness has been in the same location, with the same membership prices, for the past decade. This month, the local business that offers workout machines, yoga, boot camp and personal training classes celebrates its 10-year anniversary with giveaways for free classes and even free six-month memberships.
On Tuesday, May 21, Cazenovia Central School District residents will vote on the district's $26.4 million proposed budget for the 2013-14 school year. The proposal calls for a 3.39 percent increase in spending over 2012-13 and carries a 4.94 percent tax levy increase, the maximum allowed for the district under the state's 2011 tax levy limit law. The budget does not include any reductions in existing academic programs.
Cazenovia High School is one of 10 schools in Onondaga-Cortland-Madison BOCES included in Newsweek's list of America's Best High Schools for 2013, released May 6.

Juniors and seniors at Cazenovia High School received a scary dose of reality last week as local emergency organizations and members of the high school's Students Against Drunk Driving chapter staged a Mock DWI event on the school grounds.

Cazenovia Artisans celebrating horse power through horse-made art
Cazenovia Artisans last week began its first-ever fundraising endeavor with a three-week celebration of horses in fine art and craft. While all members of the cooperative gallery and shop have some sort of horse-related art for sale during May, the centerpiece of the "HorsePower" event is a special "Moneigh" exhibit of paintings created by champion race horses, with all funds raised through their sales to go to ReRun race horse rescue organization.
In an otherwise light monthly meeting, the Nelson Town Board accepted the resignation of the town zoning board of appeals chair, appointed an interim ZBA chair and made other appointments to both the ZBA and the town planning board.
The latest update on village plans to convert 22 Lincklaen St. from a house to a parking lot is that the lot and the house are getting prepped for construction to begin, and the trustees are moving closer to a decision on whether the lot should have paid or free parking.

On Saturday, May 18, Linda and Brian Osborne will host a fundraiser to benefit the Cazenovia Preservation Foundation at the beautiful Jephson "Hillcrest" Estate. A Champagne Preview for patrons starts at 5 p.m., with the main event including hors d'oeuvres, wine and Empire Brewing Co. beer beginning at 6 p.m. Guests can enjoy self-guided tours of the historic main house.
Four-hour meeting adjourns with agreement but no approval vote
The village planning board will recommend that Empire Brewing Company's application for a zone change on its Route 13 property from residential to light industrial/agricultural use be approved with conditions by the village board of trustees, the planning board members agreed at their May 13 meeting. The exact conditions for the approval, however, have not been finalized, and the board's vote to officially approve its recommendation will not occur until Thursday, May 16.
The Fenner Town Board has to decide what to do about a building at the corner of Nelson and Peterboro roads that had a garage addition built more than a decade ago without a permit — yet the addition still stands. A previous agreement between the town and the building owner, Jim Christenson, stated the illegal addition would be removed by June 2008 and Christenson placed $2,000 in an escrow account for the town to use should he renege. The addition was not removed, and the owner recently applied for a variance from the zoning board of appeals to allow him to keep the building as it currently is.

Noise, odor, visual, archeology and traffic impacts all determined minimal
The Cazenovia Village Board Monday night heard the results of five professional studies that determined the proposed Empire Brewing Company farmstead brewery in Cazenovia will have minimal to zero impact on surrounding noise, odor, visual aesthetics, archaeological and traffic considerations. In addition, Empire owner David Katleski informed the board that he has altered the tentative building specifications to make the brewery smaller, shorter, better screened from neighbors and more visually pleasing — all in response to the numerous neighbor and community concerns voiced in recent weeks. "This is not as functional for us as a brewery, [but] we are willing to do this" to address community concerns, Katleski said of the architectural modifications during a village board public hearing on May 6.