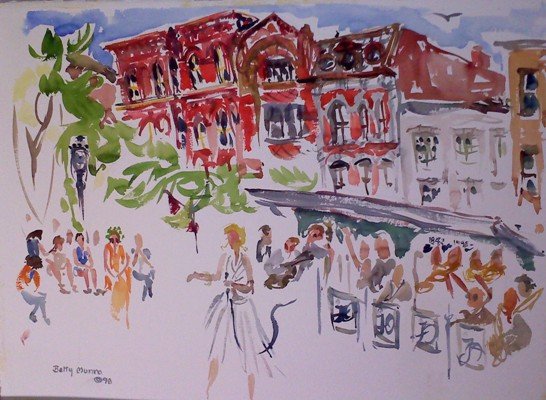 Cazenovia — Those looking for a very special present for a very special person this holiday season should consider the gift of art. Stone Quarry Hill Art Park (SQHAP) recently announced that unique pieces by Betty Munro and Rodger Mack will be available for purchase during this holiday season.
The unframed watercolors of celebrated regional artists Munro and Mack will be on sale in the Artist Lodge at the art park from 1 to 5 p.m. daily, Dec. 10 to 23.

Munro, now 92-years-old, is widely acclaimed for her stunning interpretations of the building of the Civic Center — a series of 27-foot paintings now owned by the Onondaga Historical Association.
Very often, Munro would take her easel, set it up on local sidewalks and paint life in the Syracuse area.
Many of her paintings feature the downtown farmers' market, Columbus Circle, Hanover Square, Syracuse City Hall and local villages such as Cazenovia.
These paintings were featured in an exhibition held last year at The Spring, which was sponsored by both The Spring and SQHAP.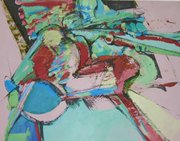 Also for sale will be the paintings of internationally-known artist Rodger Mack, the late professor of sculpture at Syracuse University.
Many of his distinctive paintings offer interpretations of life in Spain and visual representations of music.
While visitors are browsing the Artist Lodge, located to the immediate right at the park's entrance, they are also invited to take a walk around the many trails and experience their seasonal magic.
Located at 3883 Stone Quarry Road, SQHAP is open 365 days a year from dawn until dusk. Suggested donation is $5 per visitor car.
For more information, call 655-3196 or email office@stonequarryhillartpark.org.
Vote on this Story by clicking on the Icon