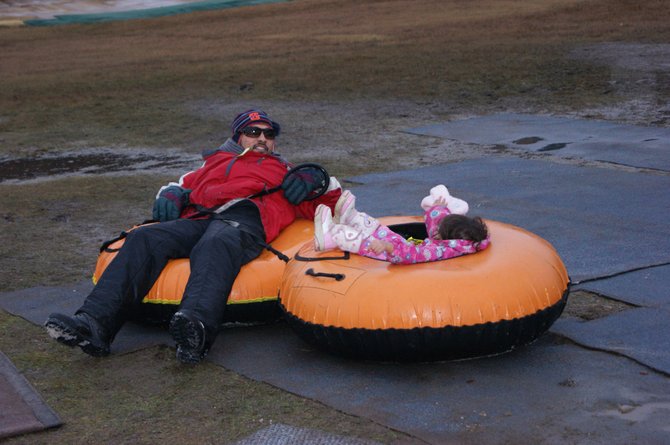 Fayetteville — If you hate snow, you probably are enjoying the mild weather in the region so far this winter. The lack of powder in the usually furiously flurried area has made life easier for commuters, pedestrians and cleanup crews, but isn't doing any good for skiing, snowboarding and tubing parks.
Aside from a few dustings, Onondaga County has been virtually snow-free this season, a far cry from last winter when 179 inches fell, about a foot short of the record 192.1 that accumulated in 1992-93. By Christmas 2010, 71 inches had fallen, allowing ski areas to open earlier than usual. Syracuse averages 111.8 inches per year according to City-Data.com.
John Goodfellow, owner of Four Seasons Ski and Golf Center in Fayetteville, has been in the skiing business for more than 40 years. His ski bump is more prepared than many others, as Four Seasons has multiple snow makers. With this advantage, Goodfellow really only needs the temperature to cooperate, something that hasn't happened this year.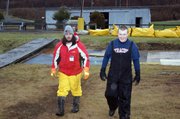 "We're nowhere near what our customers expect," he said. "I'd say that only 25 percent of our trails are even close to being ready for use."
Being in the industry for so long has helped Goodfellow develop a vast understanding of everything involved, but two stand out: Don't trust the weather forecast and, most importantly, do not panic if Mother Nature isn't cooperating.
He talked about how some years are much better than others, and this knowledge prompted him to invest in a wealth of snow-making machinery over the last decade.
"I wanted to make more snow in less time to be able to keep the park open," Goodfellow said. "You really need a three-foot base at the minimum, and the snow we make helps out a lot. But this year, it's been warm and we're not able to open the skiing part [so far]."
(Continued on Next Page)
Prev Next
Vote on this Story by clicking on the Icon