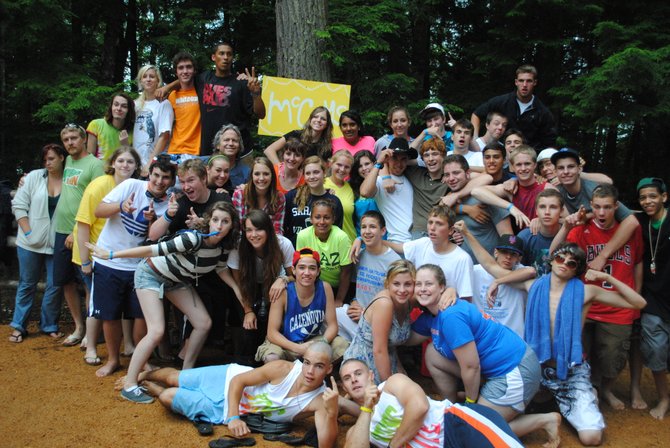 continued — Possible activities include glow-stick wars, ski and tubing nights, dance parties, movie nights, open-gyms, bowling, open-mic nights, community-service nights, etc. The group has even spoken with Matt Bellace about coming back to Cazenovia to do a stand-up comedy routine.
Hyatt, a native Cazenovian and graduate of Cazenovia High School, recognizes the risk of hosting an activity late on a Friday night. "There are definitely some great, positive things that already happen on Fridays and kids should continue doing those things but if they feel like there's nothing better to do than drugs and alcohol, we have something for them," she said.
Hyatt also hopes that parents would see the efforts being made by Young Life and jump on board to help.
"It is going to take some real support from the community to pull off what we have envisioned," she explained. "We want to do something significant for kids and we need more parent and community support to do that."
Hyatt is convinced the support will come and reminds parents that they are always welcome to see for themselves what Young Life is all about by coming to any of their events.
Young Life has been in Cazenovia for over two decades and has been a positive influence for hundreds of kids over those years. Young Life was brought to Cazenovia through the efforts of parents and community members, many of which are still actively supporting the ministry prayerfully, financially, and logistically.
Details about Young Life's weekly events will be listed in the Republican and Young Life will also have a booth at the Christmas Walk for anyone interested in more information that evening.
Kelly Hyatt can also be contacted by email at kellyhyatt@hotmail.com and by phone at 655-8338.

Jason Hyatt is a volunteer leader for Cazenovia Young Life. He can be reached at 655-8338 or jasonhyatt@hotmail.com.
Vote on this Story by clicking on the Icon