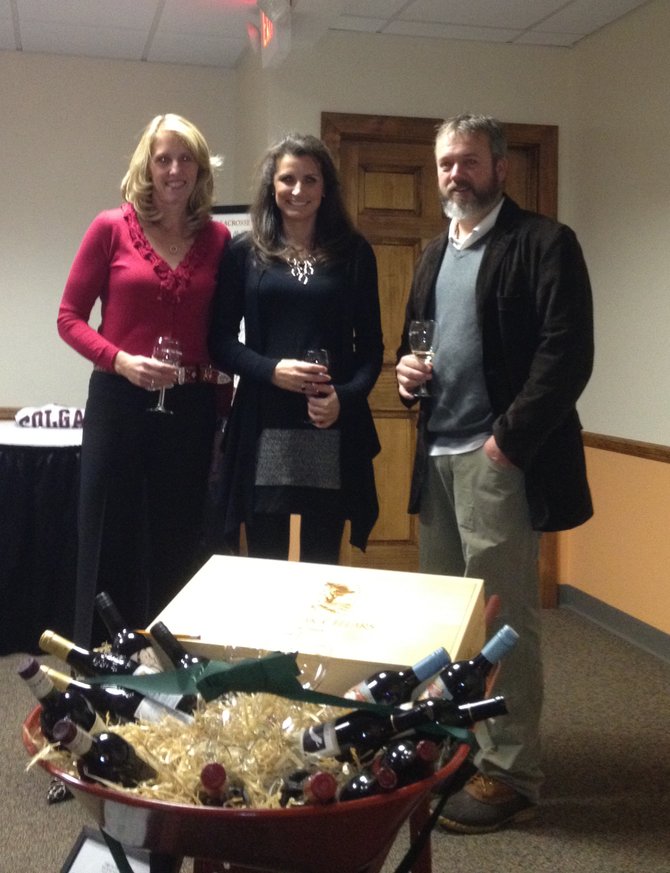 Cazenovia — Seventy-five people attended Light Up Fenner's silent auction Nov. 19, and helped bring the group $8,500 closer to its goal of $125,000, said organizer Susan Baldwin.
Light Up Fenner is raising money for the installation of field lights at the Sean Googin Sports Complex on Fenner Road in Cazenovia.
So far, the group has raised $87,000.
"This event was successful due to community support," Baldwin said. "Community members not only attended the event, they provided donations as well."
More than 50 items were donated for the auction. Food and refreshments were donated by Cazenovia College, Circa, Golden Pheasant, Lincklaen House and The Brewster Inn. Price T Printing contributed 144 specially imprinted wine glasses that sported the Light Up Fenner emblem.
Eric Burrell, who donated a wheelbarrow full of wine for the fundraiser, said he thinks Light Up Fenner is a great project that benefits kids in the community.
"It's a small town, and we want to give the kids in our town all the advantages that we can," Burrell said.
Mark Goris, who helps coach high-school soccer, said that he thinks these lights would help parents attend games after work. "The people [would be] more able to go out and support the kids at night, particularly on the weekdays."
Goris added that the lights would also help teams extend their practice sessions.
Initially, the installation of lights at the Sean Googin Sports Complex received backlash from some residents who live near the fields.
To address community concerns, the Cazenovia Board of Education mandated that the new field lights maximize energy efficiency, minimize spillage onto neighboring properties, meet industry standards for safety and effectiveness and support the use of building and grounds.
Also, games will not be scheduled to start after 6:30 p.m. or on Sundays; exterior field lights will only be used for school-related activities and every effort will be made to turn off lights by 9 p.m., or 20 minutes after games have ended.
(Continued on Next Page)
Prev Next
Vote on this Story by clicking on the Icon