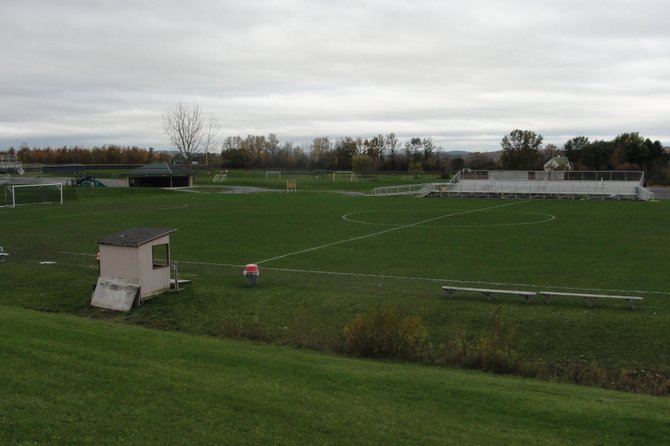 Cazenovia — During the Oct. 17 Cazenovia Board of Education meeting, Policy 8210 and Regulation 8210-R, in relation to exterior lighting at the Sean Googin Sports Complex, were adopted by board members. The policy set forth four guidelines for the district to abide by, and the regulation helped to cement a strict set of four rules for usage, many of which were requested by Cazenovia residents.
"I think the board answered everybody's concerns, which is good, it means we're all working together. At this point, we'll continue to move forward," Dubik said. "Right now we're just waiting for the continuation of fundraising efforts by Light Up Fenner. As we go along, we want to make sure we're doing the right thing and using the property properly. There may be things we have to adjust as we go along, but this gives us a new opportunity to offer our community."
Policy 8210 requires Superintendent Dubik and the board of education to ensure that the lights maximize energy efficiency, minimize spillage onto neighboring properties, meet industry standards for safety and effectiveness as well as support the use of building and grounds — including athletic fields — in accordance with the district's educational, extracurricular and interscholastic programs.
Rules to be enforced by Regulation 8120-R dictate that games will not be scheduled on Sunday, exterior field lights will only be used for school-related activities, games will not be scheduled to start after 6:30 p.m. and that every effort will be made to have lights off by 9 p.m., or 20 minutes after contests have ended.
These rules and regulations were adopted after multiple Cazenovia residents addressed the board with concerns, over the course of numerous public meetings. Once the gift, to be procured by the organization "Light Up Fenner," is acquired, the district will look to install the lighting system as soon as possible.
(Continued on Next Page)
Prev Next
Vote on this Story by clicking on the Icon