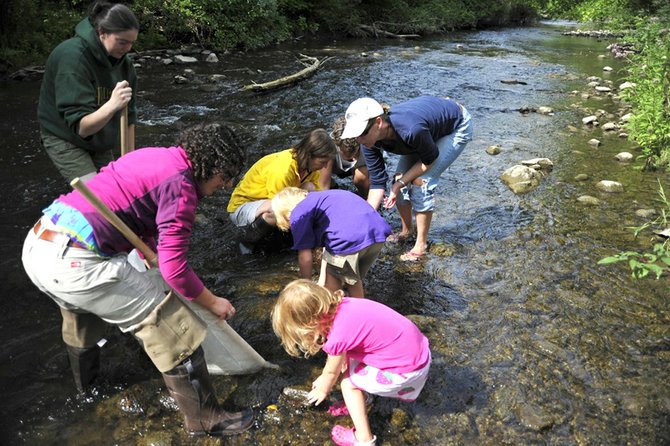 Cazenovia — Recently on Aug. 13, a number of area residents explored Chittenango Creek during a Cazenovia Preservation Foundation sponsored nature walk "Stream Macroinvertebrates."
Curious creek fans "dove" into the tributary to look under rocks and debris, and see what "critters" they could find. The group discovered that the type and number of macroinvertebrates found in a stream reveal the quality of the water.
With the help and knowledge of Luca Neugebauer, visitors were able to collect and identify over 10 different macroinvertebrates in Chittenango Creek – a good sign of healthy water and environment. There is only one more CPF summer walk left, don't miss out.
For more information, visit the organization's website, cazpreservation.org.
Janet Elliott is a staff member for the Cazenovia Preservation Foundation. She can be reached through cazpreservation.org.
Vote on this Story by clicking on the Icon