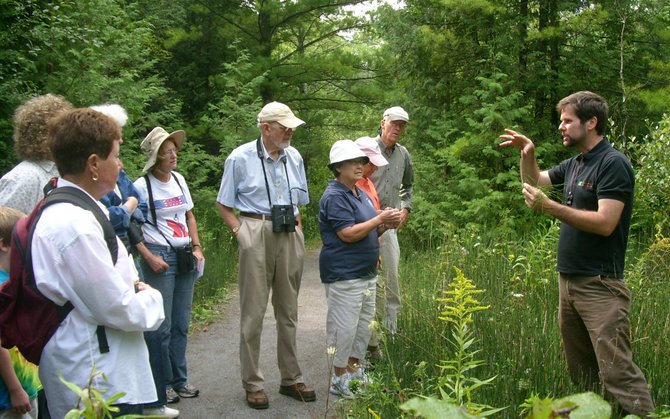 Cazenovia — The morning of Aug. 27 was the perfect setting for Cazenovia Preservation Foundation supporters to "rummage" through area swamplands, during the CPF Summer Walk.
Thanks to the expertise of Eddie Watkins, Professor of Biology at Colgate University, fern lovers were treated to explanations of 13 different species, one of which is extremely uncommon. The walk-and-talk went into great detail from the history of ferns in this area, understanding their plant structure and how ferns propagate to be successful in their environment.
CPF's Summer Walk Series has ended for the season. However, there is always up-to-date information about the organization's happenings and events.
Visit cazpreservation.org for more information.
Janet Elliott is a staff member for the Cazenovia Preservation Foundation. She can be reached at CPFstaff@verizon.net or through the organization's website, cazpreservation.org.
Vote on this Story by clicking on the Icon