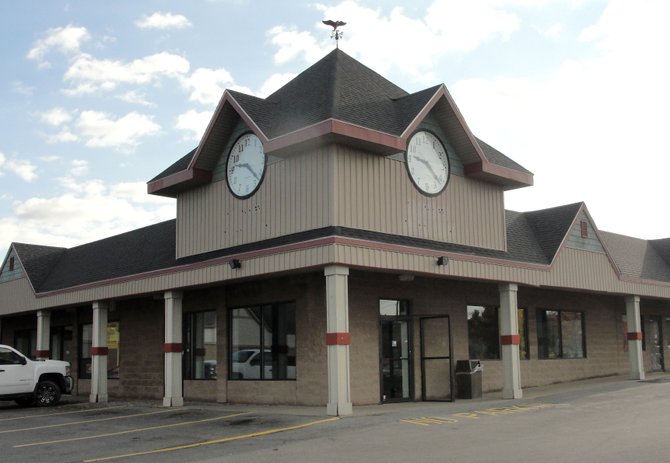 Seitz said the new store, which will include a 5,500-square-foot showroom, will employ about three full-time workers in addition to a staff of part-time employees. There are currently no plans to alter the exterior of the existing structure, other than adding two of the familiar Sears emblems on either side of the building's clock tower.
Hoping to fully integrate the business into the community, both Seitz and Towne plan a workforce of locally-based employees.
"It's not going to be just a Sears store. It will be a locally, independently-owned store that will employ friends and family members of people within the community," Seitz said. "It's a very important thing to us to be involved with the Chamber of Commerce, to be involved with the local events … It's a national name, but it's run by people who are on the same level as everyone else."
As work begins on the interior of the retail space, Seitz and Towne will look to introduce themselves to the community and plan a grand opening. Seitz said the tentative opening date for the new Sears Hometown Store is currently June 1.
More information on the national business can be found at searshometownstores.com.
Pierce Smith is editor of the Cazenovia Republican. He can be reached at editor@cazenoviarepublican.com.
Vote on this Story by clicking on the Icon