Cazenovia — A growing number of members of the Cazenovia community are continuing to pledge to "Be The Wall" for youth.
This social media campaign is designed to bring the problem of underage drinking to the forefront. Community members want the youth and their parents to know that they care, and want to join with them to reduce the incidence and impacts of underage drinking.
Throughout the campaign, Caz Action will look for more area businesses to join in the initiative.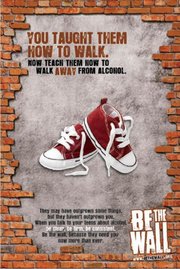 Underage drinking was identified by our United States Surgeon General as the "number one health crisis" facing youth. Every day, 5,000 kids under age 16 start drinking.

The earlier young people begin drinking, the worse the consequences are likely to be. Kids who drink before age 15 are five times more likely to have alcohol problems when they are adults.
The problem worsens with the increase of technology. Teen social networking sites have pop-up ads suggesting using social drugs. Television shows and advertisements for youth glorify underage drinking.
Communities should model something different. The merchants in Cazenovia who are displaying the "Be The Wall" sign in their front windows want something better for the youth and their families.
They are encouraging parents to "be clear, be firm, and be consistent" when it comes to underage drinking.
Those who would like to join this campaign by displaying a poster should call 481-0115.
For additional information regarding underage drinking, visit bethewall.org, stopalcoholabuse.gov or call (800) 729-6686.
Vote on this Story by clicking on the Icon