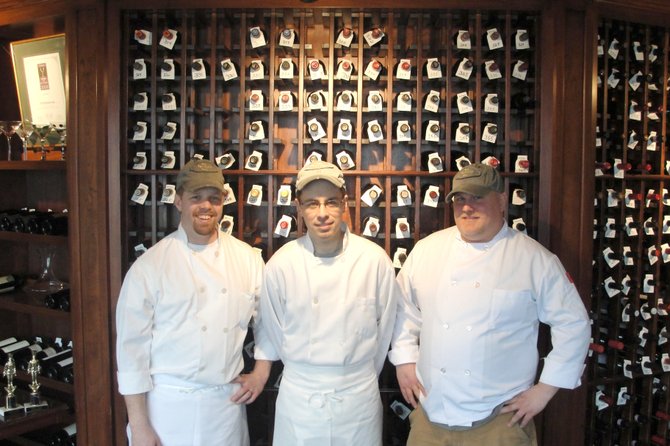 Although Cazenovia residents have suspected it for some time, on Jan. 29 it was made official that the chefs of The Brewster Inn are the best in Syracuse.
During the first annual Iron Fork competition at Syracuse University's Hildegarde and J. Myer Schine Student Center, Executive Chef Jason Wright, Executive Sous Chef Stephen Franks and Sous Chef Dave France, of Team Brewster Inn, took first place out of 12 teams representing 11 Central New York eateries.
"Going into it, I thought our chances were one in 12. After our performance, I didn't think we had placed, because all the other competitors were so talented," Franks said. "We did well, and our flavors were on, but I was shocked when they called our names and had us all get up on stage. I can't wait to do it again next year."
The inaugural event was in the vein of Food Network's "Iron Chef," where participants are charged with creating dishes which incorporate an ingredient that is kept secret until the competition begins.
Two weeks before the event, each team received a list of five possible ingredients, including cheese curd, banana, monkfish, fennel and kohlrabi. The day of the event, the 12 teams were informed each of their offerings were required to include fennel, an aromatic vegetable with a consistency similar to that of celery.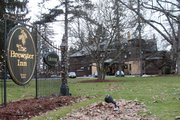 For the judges, the team from the Brewster Inn prepared a fennel tart with a fennel sauvignon and cranberry gastrique, which was served with a fennel and prosciutto salad along with a fennel-encrusted grouper wrapped in chicken skin. Fennel-apple sherbet rounded out the course.
The three chefs also prepared fennel salad with scallop ceviche, and braised lamb with fennel ravioli during the competition.
Cazenovia native and celebrity chef Anne Burrell helped with the judging along with WSYR's Carrie Lazarus and Don Cazentre of The Post-Standard.
(Continued on Next Page)
Prev Next
Vote on this Story by clicking on the Icon