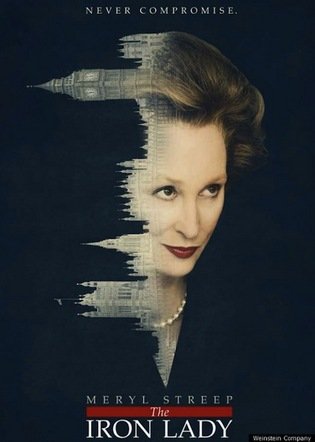 I'll cut right to it. Meryl Streep is phenomenal; she is remarkable as "The Iron Lady," the biographical story of Dame Margaret Thatcher.
Lady Thatcher is a remarkable woman in her own right. If you lived, as I have, through the turmoil and successes of her time — very critical moments in the history of Great Britain — then you will appreciate the momentous nature of her story.
As are many such movies, this one is told in retrospective, the octogenarian musing openly with her long-passed husband (Jim Broadbent), reminiscing about her life since World War II. You watch a young woman come of age and mature as the only female British Parliamentarian.
She is unfazed by the challenges — to Thatcher, what mattered was what you think and what you do. If one chooses a course of action, and it is the right decision, then goodness will ultimately prevail. But, success requires unflinching courage and leadership to steer this course through all forms of resistance and setbacks.
Thatcher put Great Britain on her back and carried the country, the first western female president or prime minister, for nearly 12 years.
Streep assumes the role at about age 45 until she is in her 80's. Throughout, she is at once soft, loving, and caring with dear ones, and equally fierce, determined, and uncompromising with those who challenge her.
You see the steel of a woman who struggles successfully through political and social unrest, who leads her country through a righteous war, with the humanity of a mother who writes to families of those who have fallen.
Streep not only captures the essence of history, but she defines on film and does wonderful justice to a great woman.
Jim Wigge is a Cazenovia resident and film-aficionado. After retiring from his career as an engineer, he has been reviewing movies for the Cazenovia Republican. He can be reached through the editor, at editor@cazenoviarepublican.com.
Vote on this Story by clicking on the Icon