Cazenovia — Jimmy Golub, of Peth Road in Cazenovia, recently accepted a position as a sales representative for CNY Solar.
Upon having a positive experience and outcome after CNY Solar installed a solar system on his farm, Golub and Justin Williams from CNY Solar decided to form a partnership.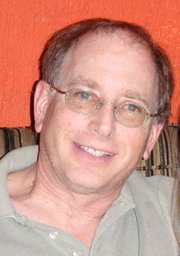 "I believe there is a place for solar in our community. We can all benefit from developing renewable resources," Golub said.
Williams, who owns CNY Solar, has installed numerous systems throughout Central New York. His expertise includes systems large and small, many of which include solar hot water for homeowners.
Before installing systems, CNY Solar researches and applies for numerous grants, which can make up as much as 85 percent of the total installation cost. Payback usually carries a four- to seven-year time frame.
"I'm pleased to have someone with Jimmy's background in the agricultural community to help make contacts with farmers who can especially benefit from solar power systems," Williams said.
Williams was referencing Golub's 31-year career with Genex, an A.I. Cooperative providing artificial insemination to local dairies. In addition, Golub is also known for "Our Farm," one of Madison County's well-known agritourism destination.
Going solar is becoming more feasible thanks to a number of recent developments. Net metering eliminates expensive storage costs by using existing power lines and adding power generated to the grid, instead of batteries.
Power companies are now required by law to import this electricity, and they must do so at the same prices that they are charging.
Panel efficiency has also grown so that homeowners can now produce usable power in a smaller area. Grants from as many as five different sources have brought the net cost down considerably, thereby making personal solar more viable. Also, there are regulations that prevent towns from increasing the taxes due to the addition of the value of the private power station.
Golub and Williams said they expect to see more renewable energy projects, especially solar, springing up in the area. Moving forward, they will continue to advocate solar power and explore grant funding opportunities around New York state.
For more information on CNY Solar, visit their website at cnysolar.net, call 558-8219 or visit their location at 2998 State Rt. 31, in Canastota.
Vote on this Story by clicking on the Icon