Cazenovia — Community Resources for Independent Seniors recently announced the election of three new members to its board of directors.
Kevin Curtis, Saunda Thomas and Elizabeth "Bette" Thoreck have each lived in the greater Cazenovia community for many years, and all share long histories of community service.
Their vitality and creativity will enhance the work that CRIS is doing in serving the needs of seniors within the Cazenovia, Nelson and Fenner areas. The new board members bring a commitment to the CRIS mission to help senior residents stay in their homes as long as possible.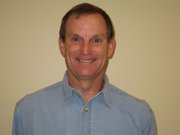 Curtis, graduate of St. Lawrence University, retired from a 30-year career with Stickley Furniture, serving as their national sales manager.
Curtis has served on the Cazenovia Town Council and has extensive volunteer service with such organizations as Planned Parenthood, CazCares and CROP. He traveled to Juarez, Mexico, with a church group where he helped construct a school and an orphanage.
Thomas is currently pastor of Morrisville Community Church. Her career includes counseling battered women, abusive men, victims of rape and offenders and ex-offenders in the state penal system.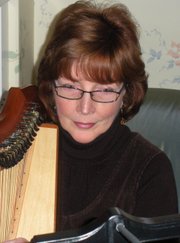 She served as director of the West Virginia Council of Churches' offender/ex-offender's program. She earned a Master's of Divinity degree in 1987 and has served the Presbyterian Church for the past 25 years as installed, interim and designated pastor across the United States.
Thoreck received her Master's of Social Work degree from Syracuse University in 1993 and is employed there as assistant director of field instruction/placement for first- and second-year graduate students. She teaches at the school and serves as coordinator/advisor to the all university gerontology major.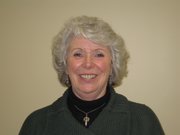 Thoreck has extensive grant writing experience and has volunteered for the American Red Cross Mental Health Disaster Relief since 1995. She is the current chair of the Madison County Mental Health Substance Abuse Committee.
CRIS welcomes their talents and enthusiasm as CRIS works toward enhancing the lives of seniors in the Cazenovia, Nelson and Fenner areas.
CRIS also operates CRIS-CAT, which is a volunteer transportation program available to residents in the towns of Cazenovia, Nelson and Fenner who are unable to drive. Call 655-0612 for a ride (three to five days in advance).
For more information about CRIS, visit callcris.org or call 655-5743.
Jean Shirley is publicist for CRIS. She can be reached through the organization at 655-5743 or callcris@callcris.org.
Vote on this Story by clicking on the Icon