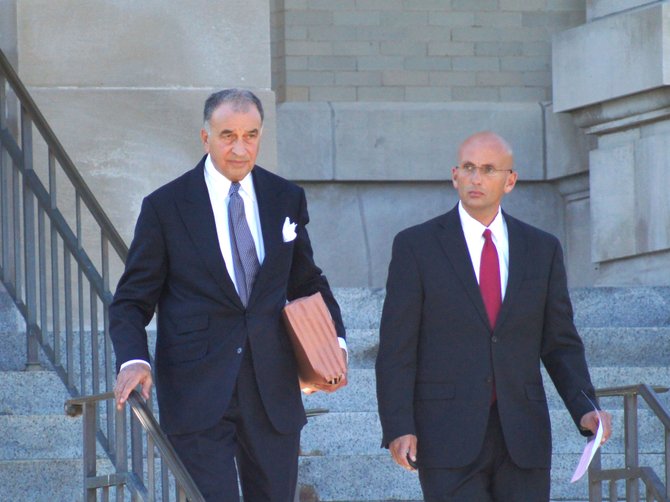 After pleading guilty to two misdemeanors in July, Brian H. Tait, director of Tait Funeral Home in Cazenovia, was sentenced to three years of probation on the morning of Sept. 20 at the Madison County Courthouse.
Following a New York State Police investigation in October 2011, Tait was charged with seven misdemeanor counts for subjecting a number of his female employees to inappropriate physical exams. Tait accepted a plea bargain in July, answering to one count of third-degree sexual abuse, a Class B misdemeanor, and one count of endangering the welfare of a child, a Class A misdemeanor.
Presiding Justice Brian D. Burns ordered that Tait will have to submit to unscheduled inspections of his residence and personal computer, abide by a curfew, pay restitution to one of the victims and undergo sex offender counseling.
However, Tait will not be required to register as a sex offender and will be allowed to continue as a licensed funeral director — his business will not be affected by the court's ruling.
Prior to the sentencing, a 25-year-old victim and the mother of an 18-year-old victim addressed the court and read prepared statements.
"I don't feel as if justice is being served," said the 25-year-old victim. "Brian Tait knew exactly what he was doing … he had premeditated and plotted … for several years. A three-year probation period is not enough, and will not have a big enough impact on him to change his behavior."
"This experience has changed my life. I never knew what part of my body he was going to try to get to next," the mother of the second victim read from her daughter's comments. "I spent many days and lots of energy trying to avoid [Tait's advances]."
Tait's defense attorney, Emil Rossi, said Tait regretted the mistakes he's made. "There is no question in my mind that Brian Tait is remorseful," Rossi said. "Probation is where rehabilitation occurs … he is dedicated to rehabilitation."
(Continued on Next Page)
Prev Next
Vote on this Story by clicking on the Icon