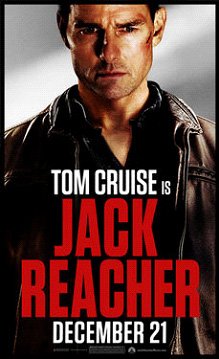 I discovered Jack Reacher in the Cazenovia Public Library. He is a quirky, wonderfully existential character — the invention of author Lee Child.
On paper, Reacher is a traveler. He is a tall, rugged, former military investigator who walks or buses his way across country without purpose, wearing good brogues and carrying only a toothbrush and his ATM card.
Reacher is fascinating for his toughness and eccentricities. In life, Tom Cruise is more hobbit than the title character he portrays in "Jack Reacher." But Cruise's arrogance knows no bounds; giving away about 10 inches and 70 pounds, he nearly pulls it off. After all, it's a movie.
For all of Reacher's quirky traits, it is the Agatha-Christie-characteristic of Child's mysteries — the subtle twists, the "how-did-he-do-that" elements of the plot — that distinguishes his stories. Reacher is the means to Child's ends.
Calling the movie "Jack Reacher" is a tribute to Cruise as the central character, but a disservice to Child's excellent story ("One Shot").
In this case, a man is accused of killing five people from a sniper position. The evidence against him makes it a slam-dunk case. He asks the police to find Reacher, no small task since he has been off the grid for two years after retiring from the Army. But, Reacher gets the word and buses into town. He's a great, low-brow investigator, full of special insights and operational skills. Still, no shortage of problems and bad guys dog his every step.
The movie is untrue to its literary legacy, beginning with Cruise and how the details unfold. As a fan of Reacher and Child, it's a disappointment.
Cruise has poor chemistry with his co-stars, but I admit that the pace of the movie is fast and entertaining. I recommend it, but not if you're a fan of Lee Child's.
Jim Wigge is a retired engineer, Cazenovia resident and film-aficionado, who reviews movies for the Cazenovia Republican. He can be reached through the editor at editor@cazenoviarepublican.com.
Vote on this Story by clicking on the Icon