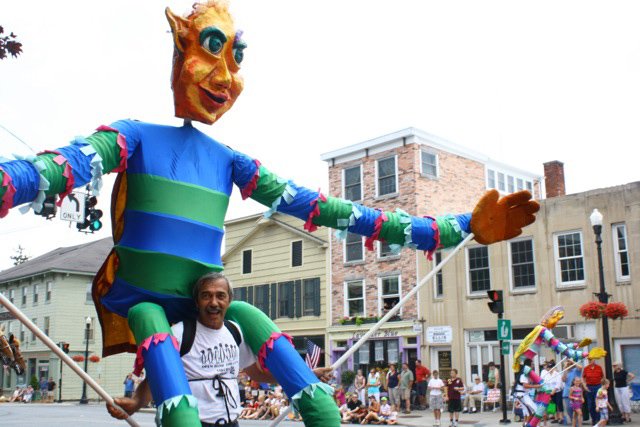 Cazenovia — Open Hand Theater launches its Cazenovia satellite program with "Theater & Puppets ~ Giant and sMALL," a February break winter camp for children ages 8 through 14 as a collaboration with the Catherine Cummings Theatre at Cazenovia College.
Open Hand Theater is known for its work with children, giant puppets and active art programs which teach leadership, creative problem solving, teamwork and nurture life-long friendships. The theater has received international, regional and local awards for it's work both in fine arts, such as its production of the Magic Flute with Syracuse Opera, and folk arts with it's popular annual summer Circus Camp.
Open Hand Theater has been an increasingly visible part of the Cazenovia community. The theater partnered this year with Café Project and the Chamber of Commerce presenting Giant Puppets for the 4th of July parade, working with the library on Under the Big Top and the Teddy Bear Parade, Jazz n Caz opening party, a guest appearance at Christmas at Lorenzo and enjoyed creating Sandy the dog mask for the middle school musical production of "Annie".
"Theater & Puppets ~ Giant and sMALL" will be from 9 a.m. to 2 p.m. Monday, Feb. 18, through Friday, Feb. 22, at the Catherine Cummings Theatre, 16 Lincklaen Street, with a performance that Friday evening at 7 p.m.
Space is limited. Registration forms can be filled out online at Openhandtheater.org. For information, call 476-0466.
Vote on this Story by clicking on the Icon