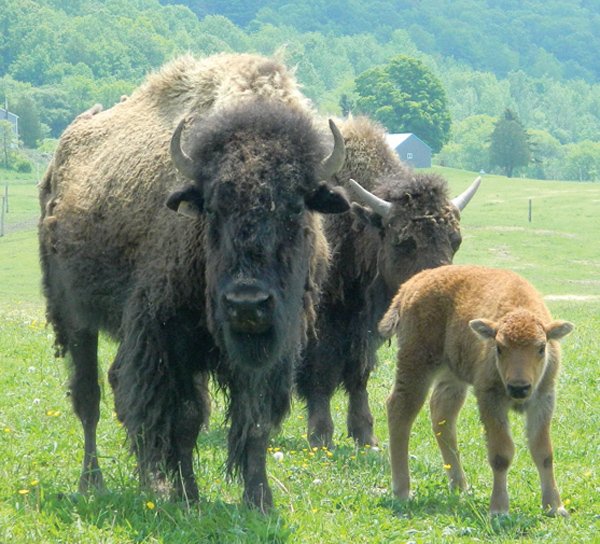 Fenner — One can buy just about anything off Craigslist on the Internet — including a herd of bison. So when Aileen Randolph and Joe Lazarsky, she a corporate PR executive and he an attorney, decided they wanted to change professions and raise bison, they went online.
They bought a herd from Tennessee in November 2010 and brought them to their farm in Fenner, right next to Chittenango Falls, in February 2011. And now there is a bison farm, with about 50 head, that raises and sells bison meat, just a few miles outside of Cazenovia.
"We're so glad we bought them; this is their third year on the land," said Randolph, who runs the product side of their business, Empire Buffalo LLC. "We like the fact that this is a healthy product, something you can feel good about."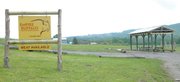 And bison meat is healthy, especially the grass-fed kind, such as what Empire Buffalo produces. According to recent studies, accepted by both the USDA and the National Bison Association, bison is lower in fat than chicken and higher in protein and iron than beef. Readers' Digest magazine has even listed bison as one of the five foods women should eat because of the high iron content.
So what is a bison, exactly? According to the USDA, the American buffalo is not a true buffalo. Its scientific name is bison and it belongs to the bovine family along with domestic cattle. The bison bull is the largest animal indigenous to North America. A bull can stand taller than six feet at the hump and weigh more than a ton. They are strong and aggressive, and can jump as well as deer, outmaneuver horses and break through fences that would imprison other livestock.
As a product, bison meat is as tender as beef, although it is a deeper red color than beef before cooking because there is no marbling (white flecks of fat within the meat muscle). Bison is said to have a sweeter, richer flavor than beef and has less fat and fewer calories than beef. Some 20,000 buffalo are slaughtered each year (compared to approximately 125,000 cattle per day).
(Continued on Next Page)
Prev Next
Vote on this Story by clicking on the Icon