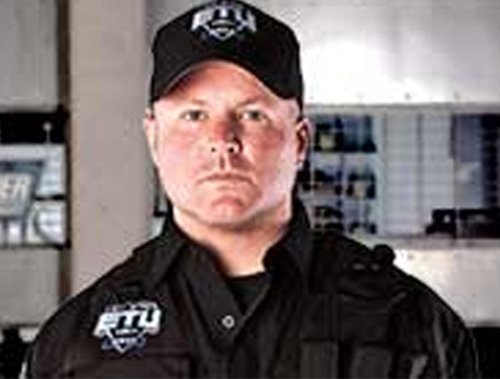 Cazenovia — Lance Zaleski, a local Madison County SWAT officer, recently was given the chance to use his training in a televised competition. "Elite Tactical Unit," which airs on the Outdoor Channel, pits trained SWAT officers against one another in simulated police situations including hostage rescue and raids on drug manufacturing sites.
The competition took place in summer 2012, but is being televised currently. During the episode that aired on Feb. 13, entitled "Yacht Takedown," Zaleski was eliminated.
"Everybody has a bad day. The problem is when you have a bad day in a group of guys that are that good, you go home," Zaleski, who competed on the Blue team, told the Republican in a recent interview. When a team loses a competition, one of its members needs to be eliminated.
Zaleski, who has been a SWAT team member for 13 years, was invited to the competition early last spring, but did not initially agree to participate. "I kind of hemmed and hawed and I thought about it. My bosses said 'go for it, we'll see how it works out.' My wife jokingly said, 'you're not getting any younger'," Zaleski said.
When the competition began, Zaleski quickly learned that it was going to be a serious challenge since all the participants were from among the best SWAT teams in the country. The simulations that the competitors experienced were designed to determine the most effective SWAT team member.
"Doing the TV show is a far cry from real life," Zaleski said. "When it came to the show if something goes wrong, the director yells cut. Out here, you don't have that: if something goes wrong people get hurt."
The pace was another difference between the actual job of a SWAT officer and the "Elite Tactical Unit" competition. "The speed of the show went a lot quicker than we normally do it here. There is that Hollywood aspect to it. They need to do enough filming in the time they have," Zaleski said.
(Continued on Next Page)
Prev Next
Vote on this Story by clicking on the Icon