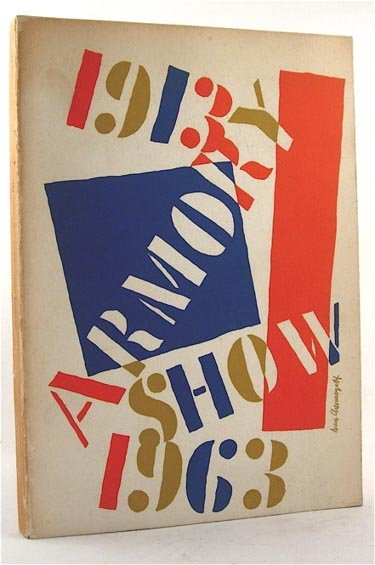 Cazenovia — On Wednesday, May 1, at 7 p.m. in the Cazenovia Public Library's community room, Mary E. Murray — Curator of Modern and Contemporary Art at the Museum of Art, Munson-Williams-Proctor Arts Institute in Utica — will present "AKA The Armory Show," a discussion of the 1913 exhibition that shook America and the art world.
Described as one of the most important art exhibitions ever held in the United States, The International Exhibition of Modern Art took place from February 17 to March 15, 1913 at the 69th Regiment Armory on East 26th Street in Manhattan. Known thereafter as The Armory Show, the controversial exhibition brought works by Picasso, Matisse, Cezanne, Van Gogh and other European artists to the American public for the first time.
Mary E. Murray will discuss the significance of the show, look at a few specific pieces included in it, and consider the influence that modern European art had on selected 20th-century American artists. She will also talk about the 50th Anniversary Exhibition of the Armory Show, featuring more than 300 works from the original event, that was organized by Joseph Trovato at the Munson-Williams-Proctor Arts Institute in February 1963.
Murray has been curator of Modern and Contemporary Art at MWPAI since September 1991. She has organized more than fifty exhibitions and has written twenty exhibition catalogs at MWPAI. Murray writes and lectures extensively on 20th- and 21st-century American art. She received a BA, with honors, in art history from the University of Maryland, College Park and an MA in art history, University of North Carolina at Chapel Hill.
A reception for Impressions of a Friendship: Dwight Williams and Arthur B. Davies, the library's current gallery exhibition, will be held prior to the program on May 1 from 5 to 7 pm in the library museum. Davies, of Utica, was one of the major organizers of the Armory Show and Williams, a landscape painter and instructor from Cazenovia, was his first teacher.
The library's extensive collection of Williams' pastels, were gifts to the library by Richard and Prudence Hubbard, of Cazenovia, in 1992. Impressions of a Friendship: Dwight Williams and Arthur B. Davies will be on view from April 8 through May 31, 2013 in the library's gallery.

Both events are free and open to the public. The Cazenovia Public Library is open from 9:00 A.M. to 9:00 P.M. weekdays and from 10:00 A.M. to 5:00 P.M. Saturdays. For more information on the exhibits at the Cazenovia Public Library Art Gallery or other library events, please call 655-9322 or visit cazenoviapubliclibrary.org.

Vote on this Story by clicking on the Icon