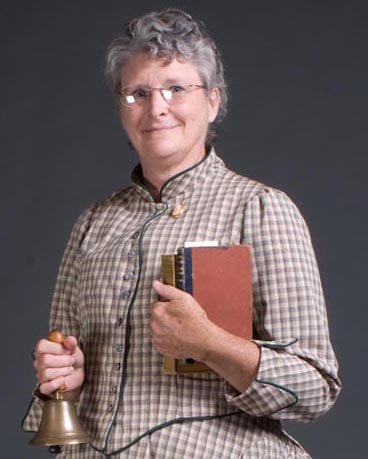 Cazenovia — With the widespread popularity of period dramas such as "Downton Abbey," there has been a heightened interest in historic fashions as depicted in popular culture, showcased in blockbuster exhibits and featured in historical reenactments. In tandem with this spirit, and with the support of The Friends of Lorenzo and the NYS Office of Parks, Recreation and Historic Preservation, Lorenzo State Historic Site will be offering two free period fashion presentations this May and opening a unique exhibit centered on the dress and accessories of historical figures associated with Lorenzo.

At 12:30 p.m. Monday, May 6, in the Cazenovia Public Library community room, four guest speakers will represent the "Reproduction Period Dress Program" for the NYS Bureau of Historic Sites. Since 1996, 360 separate garments have been made by this program to furnish state historic sites, including Lorenzo, with costumes and accessories for use in tours, first-person interpretations and special events. Associate curator Susan Walker, assistant curator Amanda Massie, independent historic clothing consultant Connie Frisbee Houde and Schuyler Mansion historic site manager Heidi Hill will be on hand to offer background on design and material choices as well as highlight several custom reproductions including schoolmarm dresses for Rippleton Schoolhouse.
"An American Look: Fashion, Decorative Arts and Gustav Stickley" will be the next subject of a presentation by Syracuse University Associate Professor Jeffrey Mayer and curator of the University's Genet Costume Collection at 7 p.m. Thursday, May 16, in the Cazenovia Public Library community room. Mayer, who curated the acclaimed 2012 Craftsman Farms exhibition of the same title, will offer a behind the scenes glimpse into the research and making of the show which will be on view at the Everson Museum of Art beginning this June.
When Lorenzo opens to the public for the 2013 season on May 17, "From Bustle to Bodice: Layers of Elegance at Lorenzo" will be on view during regular tour hours, 10 a.m. to 4:30 p.m., Wednesday through Sunday. As depicted in family portraits, full-length replicas of garments worn by Lorenzo owner Helen Clarissa Lincklaen, her mother Ann Forman Seymour and her daughter Helen Lincklaen Fairchild will be featured. Additionally, reproductions of servants' attire, undergarments and family children's costumes, as well as accessories from the historic collections at Lorenzo, will be included.
For more information about both the May 6 costume reproduction and May 16 arts and crafts period fashion presentations at the Cazenovia Public Library and the Lorenzo exhibit, "From Bustle to Bodice," please call Diane Voss at 655-3200 (ext. 100) or visit LorenzoNY.org.
Vote on this Story by clicking on the Icon