Gary L. Cline, 54, of DeRuyter died Wednesday, Oct. 22, 214. Gary and his family attended Open Door Baptist Church in New Woodstock and was a member of the Ruritan Club in DeRuyter. Gary enjoyed hunting, fishing, landscaping and was ...
Wilfred L. Miller, Jr., 67, of Fenner died Sunday, Oct. 26, 2014, at his home. Wilfred worked for New York Bus Sales in Chittenango. Funeral service: 6 p.m. on Monday, Nov. 3, at Tait Funeral Home, Inc., 2333 Fenner Road ...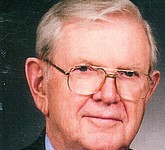 Wilbur Reynolds Lamb, 92, of Cazenovia, died Sunday, Oct. 26, 2014, at Crouse Hospital. Born on the Lamb Farm in New Woodstock to Fordyce and Mildred (Hayes) Lamb, he had been a resident of Cazenovia for the past 53 years. ...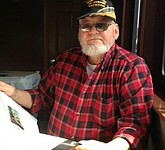 George W. Veeder, 74, of Cazenovia died Friday, Oct. 24, 2014, at University Hospital. George was an Army veteran of the Vietnam War and retired from 174th Air National Guard after 26 years of combined service. After his retirement from ...
Eric H. Delling, 98, of Erieville, died Wednesday, Oct. 29, 2014, at Crouse Community Center in Morrisville. Eric served as an officer in WWII in the European Theater. Eric retired from John H. Haley in Syracuse where he worked as ...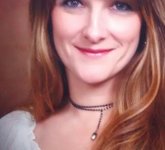 Michelle Lynn Henson, 42, of Pompey, lost her battle with breast cancer and earned her wings Monday, Oct. 20, 2014, at University Hospital. Michelle was a member of the Pompey Community Church. She and her husband bowled in a league ...
Ronald E. Sell, of Cazenovia, formerly of Liverpool, passed away at home on Thursday, Oct. 16, 2014. He was born on Nov. 28, 1934 in Reading, PA, to John and Ethel Sell. Ronald graduated from Franklin and Marshall College in ...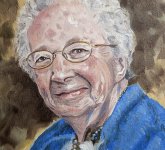 Leora "Lee" Hughes Sorenson, 97, of Chittenango, passed away Saturday, Oct. 11, 2014, at University Hospital. Born and raised in Cazenovia, Lee was a resident of Chittenango since 1951. A graduate of the Syracuse University School of Nursing, Lee was ...
Margaret A. Carlon of Hudson, N.Y., passed away on Oct. 8, 2014, at Albany Medical Center. Margaret ("Meg") was the daughter of Joan Nelligan Carlon and the late Sumner B. Carlon of Fenner. Meg was a graduate of Cornell University ...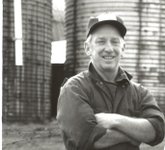 Donald Eugene Shephard, 84, of Cazenovia, passed away peacefully Oct. 4, 2014, at Iroquois Nursing Home after a long and courageous battle with Alzheimer's disease. Born in a Chenango Street maternity ward during a snow storm on Dec. 20, 1929, ...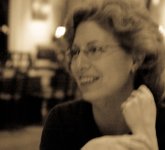 Renee Panipinto Lamb gracefully found relief from her struggle with ALS on Oct. 6, 2014, through the separation of spirit and body at her home in Cazenovia. Renee grew up in Webster, N.Y., where she enjoyed spending her summers sailing ...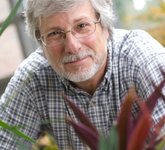 David L. Smith, long-time professor of biology at Le Moyne College, passed away Friday evening, Sept. 19, 2014, at Francis House in Syracuse. He was 62 and a resident of Cazenovia. He is survived by his wife, Sherilyn Frary Smith, ...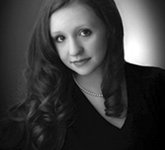 Mary Elizabeth "Molly" Bennett, aged 22, lost her long battle with cancer on Sept. 19, 2014 at her home in Geneseo. Molly was the beloved daughter of James and Elaine Bennett, and the cherished sister of Sean and Tess. She ...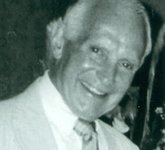 Fred Taylor, a longtime resident of Cazenovia, died peacefully at the VA Hospital in Syracuse on Sept. 21, 2014. Fred was 96 years old. Fred was born in Chevy Chase, Md, in 1918, the son of Edwin and Louisa Taylor. ...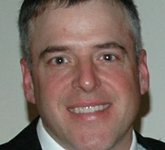 Steven George Byrne, 48 of Jordan passed away Tuesday, Sept. 16, 2014. He was born in Syracuse, the son of George and Elizabeth Byrne. Steven grew up in Manlius and graduated from F-M High School. Steven was a Landscape Construction ...