Carol Mancini Resnick passed away March 30, 2015. Family, friends and colleagues are invited to celebrate her life beginning at 2:30 p.m. on May 24 at the Lincklaen House, 79 Albany St. in Cazenovia. Arrangements were by Tait Funeral Home.
Anthony G. Leone, 82, of Cazenovia, went home to be with the Lord on April 24, 2015, with his loving family by his side. He had been a resident at Crouse Community Center in Morrisville for the past year. Born ...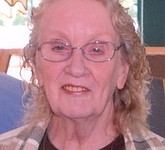 Mary Louise Baker, 76, of Cazenovia, passed away May 4, 2015, surrounded by her family. Born in Minoa on March 8, 1939, she was the daughter of Arthur I. and F. Margaret Meagher Rank. She was educated in the Minoa ...
Martha S. Stormon, 88, of Niagara Falls, passed away Wednesday night, April 22, 2015, in Manlius. Born in Norwalk, OH, on June 21, 1926, she was the daughter of Clinton and Frances Stevenson. She earned a bachelor's degree from Ohio ...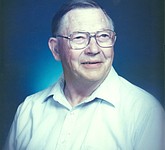 Donald Balch, 96, passed away at home on April 25, 2015 from Cardiac disease. He was born in Oran, N.Y., grew up in Pompey Center and lived all his life in Cazenovia. He attended Cazenovia High School. He was a ...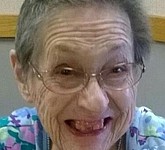 Ruth T. Carr, 87, of Cazenovia, passed away Wednesday, April 22, 2015, at St. Joseph's Hospital in Syracuse. Born in Cologne, Germany, Ruth came to the United States when Hitler took control of Nazi Germany. She resided in Ithaca and ...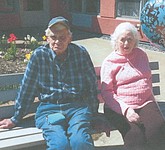 Blaine L. Warner and Marjorie R. Armstrong Warner, both 84, of New Woodstock, have gone home to be with our Lord. Marjorie died on Tuesday, April 7, in Oneida, and Blaine died one week later, on Tuesday, April 14, in ...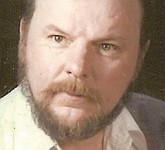 Ronald J. Smith, 78, of Mallory, N.Y., passed away Wednesday, April 22, 2015 at Crouse Hospital surrounded by his family. He was born in Syracuse on Feb. 18, 1937, a son of John and Vivian Vanderwater Smith and was a ...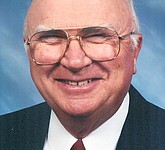 Edward J. Fox M.D., 85, of Evansville, passed away Sunday, April 19, 2015, at St. Mary's Medical Center. Ed was born on June 3, 1929 in Buffalo, NY to the late Cletus and Anna (Crowley) Fox. Ed was a graduate ...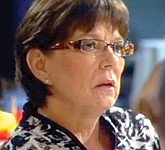 Thelma Anne Marshall Taormina, 57, of Houston, Texas passed away on April 6, 2015 surrounded by her family and close friends. The fourth child of Everett J, and Doris M, Marshall, she grew up in Central Upstate New York in ...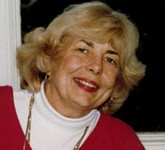 Bath
Kathryn Murray "Kay" Parke, of the Fred and Harriett Taylor Health Center, Bath, NY, died peacefully at the Ira Davenport Memorial Hospital with her family by her side on April 15. She previously resided on West Washington Street in Bath ...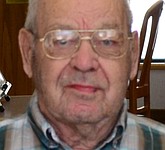 Raymond Richard Ackerman, 98, former Canastota resident, passed away on Friday, April 10, 2015 at the Manlius Home for Adults in the village of Manlius. Born in Whitelaw, town of Lenox, to his late parents, Dahlia (Wuillez) and Edward Ackerman, ...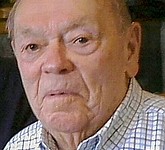 Edward "Bud" Hunt, 89, of Cazenovia, passed away on April 13, 2015. Bud was born to Edward A. and Bertha (Sullivan) Hunt on Jan. 20, 1926 in Syracuse. Bud graduated from Wellwood School in Fayetteville, where his father accepted his ...
Our beloved Winifred Arnold Olmstead passed away peacefully in her sleep on April 5, 2015, Easter Sunday, at the age of 64 after a brief battle with cancer. Winnie was a loving mother, friend and teacher. As a member of ...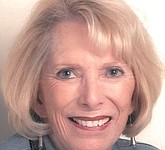 Connie Sanders Alexander, 80 of Albuquerque, NM, passed away on Friday, April 3, 2015. She was born on June 4, 1934 to Maj. Gen. Homer L. "Tex" (USAF) and Frances (Stanfill) Sanders in San Antonio, TX. She grew up in ...