Donald E. Carr, 73, of Chittenango, passed away Tuesday, Sept. 22, 2015, at Upstate Medical Center. Donald was employed at the Syracuse Water Department for 16 years. Surviving are his wife Connie of 50 years ; sons Todd E. Carr, ...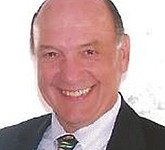 William Edward Merlini, 74, passed away at home after a courageous battle with lung cancer on Sept. 9, 2015, surrounded by family, friends and his longtime companion, Donna Marcellus. He is survived by his beloved daughters, Tjede Merlini McVey of ...
Carolyn Dame passed quietly Sept. 14, 2015, in Clemson, SC. Born on Sept. 24, 1927, in Hendersonville to Lillian Cochran Reed and Elva Clarence Reed, she grew up in St. Petersburg, Florida, the second of four sisters. Graduating from Duke ...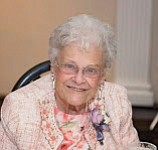 Patricia A. Freeborn, 81, of Marietta passed away Sunday Aug. 30, 2015, surrounded by her loving family. Born in Syracuse to the late Ambrose and Norma Ramsden, she was a graduate of Marcellus Central Schools and Syracuse General School of ...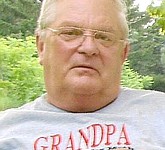 Cazenovia
Larry Caffrey, 74, of Cazenovia passed away Friday, Aug. 28, at University Hospital. Born in Schenectady, Larry was a resident of Cazenovia for more htan 60 years. He was a school bus driver for the Fayetteville-Manlius School District for 20 ...
Cazenovia
Howard Russel Reep, 95, of Cazenovia, passed away at Crouse-Irving Hospital on Aug. 22. Born Dec. 25, 1919, in Knox County, Ohio, to Walter Reep and Stella (Hines) Reep, Howard attended Fredericktown, Ohio (Knox County), schools, where he was active ...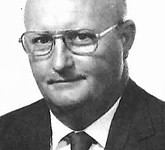 Bruce F. Cook, of Whitefish, Montana, formerly of Manlius, passed away Aug. 20, 2015, at age 84. The son of the late Joseph and Esther Cook, he was born Dec. 11, 1930 at 3904 Oran Gulf Road, Manlius, where he ...
John L. Wright of Cortland, N.Y., died Aug. 15, 2015. He was born the first son of Leslie E. and Mary V.H. Wright in La Crosse, WI, on Dec. 29, 1935. He is survived by Jeannine, his wife of the ...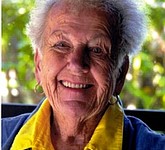 Join friends and family for a gathering to celebrate the life of Anne Fitzsimmons Kelley, who died on Jan. 14, 2015, shortly before her 94th birthday. Burial was in Erieville Cemetery. The memorial will be held at 1 p.m. on ...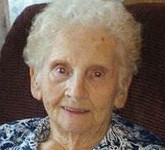 Jeannette Twila Bumpus Bays, 88, passed away July 9, 2015, at St. Joseph's Hospital with her family at her side. She was born in Fabius and resided in Fabius, Camillus, Pompey, Perry, Cazenovia, Avoca and Manlius. She was predeceased by ...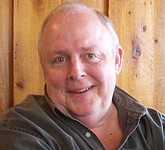 Gary L. Good, 69, of Liverpool, passed away unexpectedly on Sunday, July 12, 2015, at his home. Gary was born April 12, 1946, to William E. Good and Carolyn Dyson Good in Pittsburgh, PA. Gary grew up in Murrysville, PA, ...
Roger Lowell Davis, 76, died Sunday, July 5, 2015, at his residence. Graveside memorial services will be held at a later date in Michigan. Born in Pigeon, Michigan, Aug. 9, 1938, he was the son of the late Roy Davis ...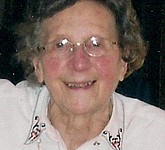 Patricia Kennedy Zupan died on June 30, 2015, after 96 years of a life dedicated to her family and friends. She was predeceased by her husband of 56 years Nick W. Zupan and her son Jack, and survived by five ...
Elizabeth E. "Betty" Marshall, former clerk-treasurer of the village of Cazenovia, died peacefully in her sleep on June 29, 2015, at the age of 86. Betty was a longtime resident of Cazenovia since 1950. She cherished her friends and associates ...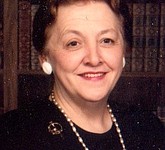 Winifred E. Coleman passed away June 19, 2015, at Elderwood of Liverpool. She was the second oldest child of Peter Coleman and Josephine Fahey Coleman. Winnie grew up on Tipperary Hill. She graduated from St. Patrick's School and went on ...