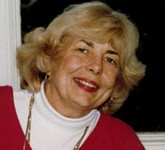 Bath
Kathryn Murray "Kay" Parke, of the Fred and Harriett Taylor Health Center, Bath, NY, died peacefully at the Ira Davenport Memorial Hospital with her family by her side on April 15. She previously resided on West Washington Street in Bath ...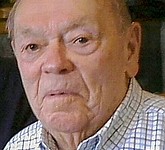 Edward (Bud) Hunt, 89, of Cazenovia, passed away on April 13, 2015. Bud was born to Edward A and Bertha (Sullivan) Hunt on Jan. 20, 1926 in Syracuse. Bud graduated from Wellwood School in Fayetteville, where his father accepted his ...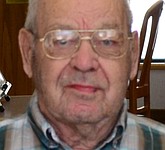 Raymond Richard Ackerman, 98, former Canastota resident, passed away on Friday, April 10, 2015 at the Manlius Home for Adults in the village of Manlius. Born in Whitelaw, town of Lenox, to his late parents, Dahlia (Wuillez) and Edward Ackerman, ...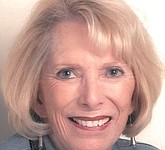 Connie Sanders Alexander, 80 of Albuquerque, NM, passed away on Friday, April 3, 2015. She was born on June 4, 1934 to Maj. Gen. Homer L. "Tex" (USAF) and Frances (Stanfill) Sanders in San Antonio, TX. She grew up in ...
Our beloved Winifred Arnold Olmstead passed away peacefully in her sleep on April 5, 2015, Easter Sunday, at the age of 64 after a brief battle with cancer. Winnie was a loving mother, friend and teacher. As a member of ...
Bruce Robert Way Sr., 80, died on March 30, 2015, at home surrounded by family and friends. Bruce was a lifetime resident of Pompey. He retired from the NYS Department of Transportation as a heavy equipment operator. Bruce was involved ...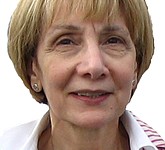 Carol Frances Resnick (née Mancini) died in Syracuse on Monday, March 30, 2015, after a long battle with early-onset dementia. She was 71. Carol was born in Syracuse on Dec. 26, 1943 to Michael and Luisa (née Romeo) Mancini. After ...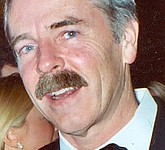 Michael Meehan, 64, passed away suddenly at home on Jan. 11, 2015, in Pompey Center. Mike was born in Syracuse on June 7, 1950, grew up in Fayetteville, attended Immaculate Conception Elementary School, and graduated from Christian Brothers Academy in ...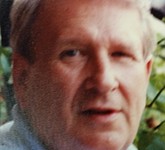 Robert George Grigor McKinnon, 87, of Cazenovia, passed away on Saturday, March 28, 2015. He was born Nov. 4, 1927, in Astoria, N.Y., to Ronald and Edith (Baxter) McKinnon. He was a veteran of the U.S. Army and Reserves. Bob ...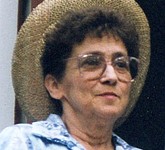 Leta Hunt Riedl, 70, of Cazenovia died March 17, 2015, at Crouse Hospital in Syracuse. Born in Albany, Leta had lived in Cazenovia since 1972, previously living in South Carolina. Leta obtained her LPN from BOCES in Lakeland. Leta had ...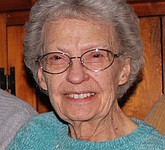 A memorial service for Beverly G. Lindsley will take place at 11 a.m. Saturday, April 11, at Cazenovia United Methodist Church, 21 Lincklean St., Cazenovia, followed by a reception in the church fellowship hall. Mrs. Lindsley, 91, died in Rochester ...
David B. Cook, 81, of Cazenovia, passed away Jan. 9, 2015, surrounded by his loving family. Born in Cazenovia on Aug. 6, 1933 he was the son of Chauncey and Laura Cook. He obtained his master degree from Cornell University. ...
Albert Staiger, 76, of Cuyler, died Thursday, March 5, 2015. Albert was a retired mechanic, having worked for Brown Moving and Storage and Zupan Trucking. He is survived by sons, Larry Jensen of DePaulville, David of New Woodstock, and William ...
Roger L. Pugh, 84, of Erieville, died Friday, March 6, 2015, at Crouse Community Center, Morrisville. He was a Korean War veteran having served in the United States Air Force and was a truck salesman with Don's Ford in Utica. ...
Barbara Remsen Tillman Keene passed on Feb. 21, 2015, at Heritage Hall, Wise, Va. She was born on July 9, 1919, in Westfield, N.J. to George Milton and Sara Garretson Remsen. She was predeceased by husbands George Sherwood Tillman and ...