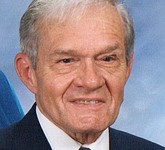 Byron Dame passed quietly the morning of Feb. 28, 2015 in Anderson, SC. Byron was born May 21, 1927 in Syracuse, to Robert Edson Dame and Georgia Case Dame. Byron's early years were spent between Syracuse, New York City and ...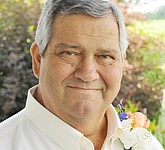 Craig R. Smithgall, 63, of Manlius, passed away on Wednesday night, March 4, 2015, with his wife by his side. Born in Olean, NY on March 16, 1951, he was the son of Robert L. and Janet L. Probst Smithgall. ...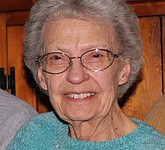 Beverly G. Lindsley, 91, died in Rochester Feb. 26, 2015, after a long illness. A native of Cazenovia, Mrs. Lindsley moved to Penfield, N.Y., in September 2014. A graduate of Cazenovia High School and Rochester Institute of Technology, she served ...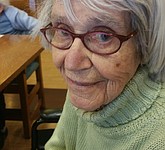 Florence Sadler Salembier, of Cazenovia, died on Feb. 20, 2015 in Syracuse, after a long and valiant fight. She was born in Englewood, NJ, to George and Katharine Sadler. She was the devoted wife of her beloved husband, David J. ...
Doris J. Kingsley-Ward, 84, of Cazenovia, widow of her beloved husband James R. Kingsley, passed away Saturday, Feb. 21, 2015, at her home and amongst family and friends. Born in Montreal, Quebec, Doris performed for the USO where she met ...
Parke Harlan Wright, 93, of Carolina Village, Hendersonville, NC, died Friday, Dec. 26, 2014, after living a long and fulfilling life. He was born in West Winfield, N.Y., and was the son of the late Silas I. Wright and Emma ...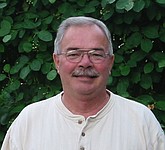 Bruce M. Wardell, 73, of Central Square died Monday evening, Feb. 2, 2015, at home. Bruce retired from Niagara Mohawk after 29 years. Surviving are his wife, Marcia Wardell; his children, Michele (Jim) McGovern of San Francisco; Kirk (Kathryn) Wardell ...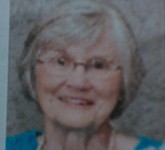 Margaret Northrop Seeley died Nov. 6, 2014, from complications of lung disease. She was 87. She was born and raised in Syracuse. She graduated from Nottingham High School and earned a degree in architecture from Syracuse University. In 1952, she ...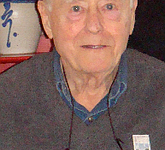 Wallace R. Seeley passed away Jan. 9, 2015, at the age of 93. Born in Des Moines, Iowa, he was raised in the Eastwood neighborhood of Syracuse. He was an Eagle Scout and a graduate of Cornell University where he ...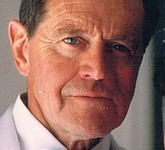 George Matthew Donaldson of Cazenovia, passed away peacefully on Feb. 8, 2015 surrounded by his loving family. George was born on Sept. 29, 1919. in Bronx, N.Y. He was a graduate of Mt. Saint Michaels Academy, and served in the ...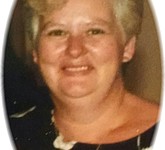 Cynthia Gail Partridge, 62, of Rome, formerly of Fabius, died Jan. 22 in Rochester. Surviving are her children, Holly (Steve) Jones of Concord, NC, Heidi (Mark) Kovalewski of Pompey, Heather (Floyd) Bourgeois of Cleveland, N.Y., Aubrey Vile of Taberg, N.Y., ...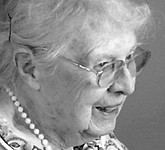 Kay (nee Kvyetoslava Marie Antonia), Irvine of Fenner, died Feb. 1, 2015. She was born Apr. 28, 1920, in Hornee Cherneshitzeh, Czechoslovakia, and raised in Roztoky, Czechoslovakia. She was the daughter of Marie Mikshovsky and Francheesheck Novak. In 1950 Kay ...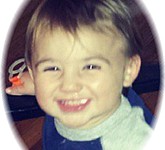 Troy Michael Lefebvre, 21-month-old son of Troy (TJ) and Molly Lefebvre, passed away Jan. 15, 2015, at University Hospital. Troy Michael is also survived by his maternal grandparents, Michael and Michelle Hebert; paternal grandparents Michelle (Penoyer) McEwen and Eric Gossner, ...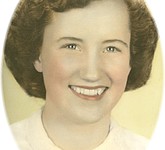 Janet E. Mason, 79, of Delphi Falls, died Jan. 13 at Iroquois Nursing Home. Janet had lived in Delphi Falls since 1985 and was a member of the Delphi Falls Community Church. Over the years she had received numerous awards ...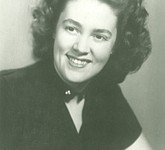 A. Marilyn Crockett, 90, of Cazenovia, passed away Feb. 1, 2015, at her home. Born in Syracuse on June 10, 1924, she was the daughter of James and Beatrice Palmer. She was a graduate of Fayetteville Wellwood High School and ...