John D. Haley, 67, of Cazenovia died Monday, July 21, 2014, at St. Joseph's Hospital. John was a career firefighter. He began in 1967 when we joined the Cazenovia Fire Department of which he later served as chief from 1987-1989. ...
Jean P. Foster, 83, of Cazenovia, passed on at the Nottingham Care Facility on Sunday, July 13, 2014. Born in Fulton on May 20, 1931, she graduated from Fulton High School and attended classes at Oswego College. She and her ...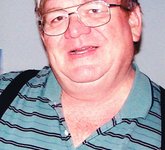 Russell L. Ballew, 62, of Chittenango died July 13, 2014, at Crouse Hospital. He grew up in Knoxville, TN, and Orlando, FL. He served in the Air Force and was stationed at Griffis Air Force Base. He was a member ...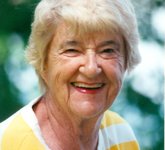 Elizabeth ("Betty") Maxwell Bunn, 98, died peacefully on July 12, 2014 at Crouse Community Center in Morrisville. Elizabeth was born July 22, 1915, in Irwin, PA, to Mary Sowash Maxwell and Willard F. Maxwell. She graduated from DePauw University in ...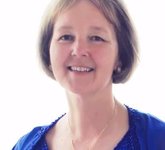 Susan (Emily) Taylor Dublin, 58, passed away Wednesday, July 9, 2014, at her home, losing her seven-year battle with Alzheimer's disease, a battle she faced bravely, knowing victory was forever beyond her grasp. Sue was born at Memorial Hospital in ...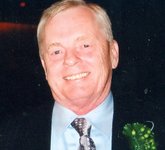 James M. McInnis, of Cazenovia, passed away on July 4, 2014, after a brief illness. Jim was born on Dec. 19, 1950 in Nashua, NH, to the late Donald and Marion McInnis. James attended St. Joseph's School, Bishop Guertin High ...
Rosalie Anne Koenig, 78, of Nabb, Ind., formerly of Cazenovia, passed peacefully on to the Lord on Friday, July 4, 2014. She grew up in Valley Stream on Long Island and was a graduate of SUNY Oswego. Rosalie was a ...
John William Marland, 89, of Erieville, died Friday, June 27, 2014, at Crouse Community Center, Morrisville. John owned and operated Rippling Creek Farm in Erieville. He retired from the Fayetteville-Manlius School District where he worked as a janitor. He is ...
Dorothy Elizabeth Terry died on June 24, 2014 at her home in Cazenovia. She was 56 years old. She was born on Oct. 15, 1957 in Newburgh, NY to Porter Hilliard Warren and Anne Turner Warren. Dorothy grew up in ...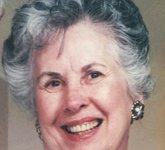 Elizabeth Avis Johnson passed away quietly on Saturday, June 14, 2014. Born in Lynn, MA in 1923 graduating from Lynn High School in 1942 and met Major Johnson at a square dance in 1948. They married on June 4, 1949 ...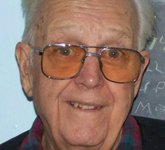 Kenneth C. Beardsley, 85, of Delphi Falls, died Saturday, June 7, 2014, at Iroquois Nursing Home in Jamesville. Ken was an avid gardener and woodworker. He worked at General Electric for 38 years. He was a member of the Delphi ...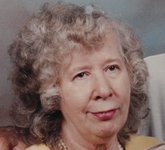 Joan Palmowski, 84, of Cazenovia passed away Thursday, May 29, 2014, at St. Joseph's Hospital in Syracuse. Born in Garden City, N.Y., Joan had been a resident of Cazenovia since 1962. Joan was a graduate of Houghton College and was ...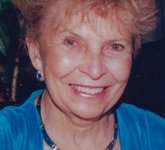 Jane McIntosh (Clune) Normandeau, RN, beloved wife, mother, grandmother and great-grandmother, age 88, Jane died peacefully, May 18, 2014, in Wilmington, DE, from complications of a stroke suffered in 2012. Jane was born in Springfield, MA to Louise and William ...
Maxine F. Ott passed on to The Lord Monday, May 19, 2014 at her home. Maxine hailed from Cleveland, OH, where she pursued a career in nursing before becoming a homemaker and moving to Lakeland, FL, to raise her family. ...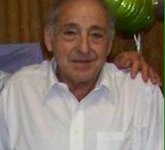 Loving grandfather and father Leonard Spinelli died of surgical complications following a coronary bypass on Friday May 16, 2014. He leaves behind his uniquely caring wife of 62 years, Irene (Giuliano) Spinelli, his children; Esther (John) Caletka, David Spinelli, Stephen ...