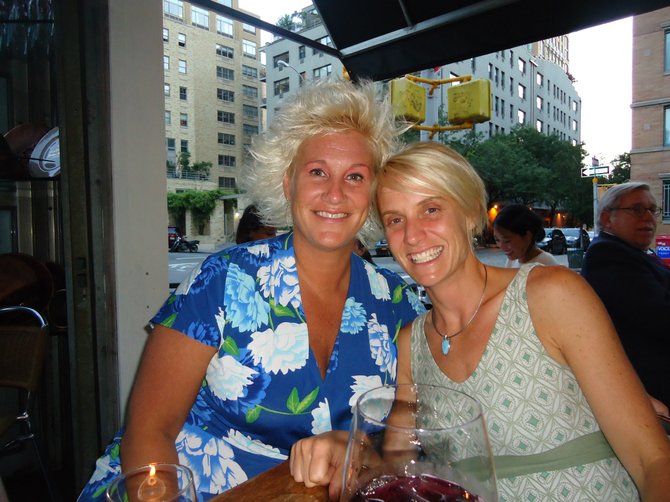 Jane Burrell-Uzcategui, right, sits beside her celebrity-chef sister, Anne Burrell. The two Cazenovia natives competed against other chefs and their family members on Food Network's "All-Star Family Cook-Off." The episode will next air at 4 p.m. Nov. 24.
Stories this photo appears in:

Cazenovia resident Jane Burrell-Uzcategui recently traveled to New York City to visit with her sister Anne Burrell, a celebrity chef on Food Network, and to cook some good food for a great cause.